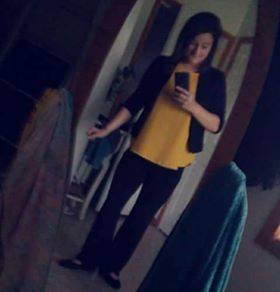 Date Posted: 18th December 2017

Posted by: Kelly Kettle
Clean since August 1, 2015! ~It started in 2010.
I was seven months pregnant with my miracle baby. At my seven month pregnancy checkup, I was diagnosed with Leukemia, aka cancer of the blood. What a life changing experience. It had turned my world upside down. Needless to say, after a round of chemotherapy my son was born in complete health.
Following the birth of my son, I received more aggressive chemotherapy treatment, along with large quantities of narcotics and benzodiazepines. Not one person told me how addictive these drugs are. For a little while they helped me cope, but then they became my escape goat. They temporarily took away the reality I was facing. I was a first time mother that didn't get a bonding experience like every other mother had.
These medications took me on a dark and evil path. It took away from who I once was. After a stem cell transplant and getting a second shot at life, I then had to fight for recovery. I overdosed three times, got into trouble with the law, lost family and friends, lost everything, and hit sick bottom.
In 2011, I seeked rehab services. I was in rehab for 45 days. It was a great experience and I took a whole lot away. I originally thought I was there to make myself look good. But I learned I was there for myself above anything else. How can you love if you don't love yourself? After rehab I was clean for two years, until I began a relationship with an ex addict. The addiction came back. I can't blame him though. He didn't make me swallow the medication.
After two years of dating, I had to escape. I couldn't live like that anymore. I hated myself. I lived a secret life again. It was torture. My world revolved around how am I going to get my next high. I couldn't do it any longer. My son does not deserve this kind of life. I then began to attend church and bible study. That was one of the best decisions I had made. I laid all the burden down to the good man upstairs. He restored me.
I opened up to my family and friends, that I had left. I thought they were going to be angry, but they were very supportive. I needed the accountability. I was ready. I was mentally prepared. I set a date and followed through. The comedown was painless. The withdrawals were close to none. I was mentally prepared. It had made things a lot easier. I then began putting my time into positive things like family, school, work, the gym, etc. It is amazing what you can do with a clean mind. I have been clean now for 2+ years. I actually graduate tomorrow with a bachelor's of science in social work degree. I have never been happier.
I believe God has a plan for each of us. Sometimes we have to struggle to learn, to grow, to help others. Everything happens for a reason. Take a look at the bigger picture. There is always hope. Much love.